Melissa Cappleman is the Dave Ramsey Certified Debt-Free Coach of the Greater Los Angeles Area!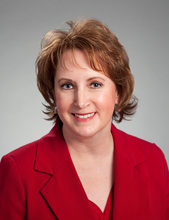 About Melissa Cappleman
I've been told that what makes me a great coach is that I'm gently straightforward, knowledgeable, and non-pretentious. I ask out loud the questions you've been pondering, even the simplest questions like how to budget finances, and I talk about the issues you see but are afraid to bring up. I break tasks into bite-sized, easily digestible pieces. Perhaps most importantly, I know where you're coming from, because I've been there myself, and I want to help you get where you want to be.
Melissa achieved her personal goal of a debt-free life in 2010.
I began my coaching business in 2007 as a Life Coach, after receiving training in the Wellness Mapping 360° and Coach Training Alliance Certified Coach programs. Soon, I discovered The Dave Ramsey Show, a podcast about personal finances and living a debt-free life. I was accepted into the training program and was trained by Dave and his team in finance coaching. I am now the Dave Ramsey Certified Debt-Free Coach of the Greater Los Angeles Area! I am proud to say that, since then, I have helped hundreds of people across the nation discover the road to financial freedom.
Coach Melissa runs her business, and her personal life, on a cash-only basis.
My goal and dream, is to help others discover a balance to their lives, financial balance and emotional balance. I help couples, singles, and small business owners to put money in perspective. Instead of letting money control them, I teach them how to control money. By improving their relationship to money, I help them improve their relationships to others as well. Being balanced financially allows for balance in all areas of their lives.
Financial balance leads to life balance
Since I also come from a background of financial turmoil and debt, I understand exactly what my clients are going through. However, I also know, from personal experience as well as my finance coaching and life coaching training, that the turmoil and debt can be overcome. By first helping you to understand your relationship to, and feelings about, money, I will show you how it is possible to bring balance to your financial life.
From there, if you choose, we can work together to bring balance to your spiritual life, your relationships, and your professional life, as well.
Why don't we chat, so we can see if I'm the right coach for you? We offer an initial 30-minute get-acquainted call, absolutely free of charge. My team members work on a sliding scale to ensure that our clients can afford our finance coaching services. Please Click Here to contact me and schedule your get-acquainted call.
Find out more about Melissa.
About Coach Melissa's Team
Jeff Lightner
I began living on a budget at the age of 12. Growing up, I was surprised to discover that others did not. As a result, I discovered that I love working alongside people and guiding them in their financial decision making process.
I have now been through Crown Ministry's finance coaching training program, in addition to completing both Dave Ramsey's Financial Peace University, and his personal finance coaching training courses. As I went through these I realized that the principles that were being taught were for the most part the same principles I had followed most of my life. This confirmed to me that I should expand my area of expertise to help others with their financial dealings.
I have complimented my skills in finance coaching by leading small groups, mentoring at both the youth and adult levels, and speaking at group functions in order to improve my communication, counseling and relational skills.
Contact Jeff to schedule a free 30-minute Get-Acquainted Call to see if finance coaching is right for you.
Find out more about Jeff.
About Coach Melissa's Clients
When your financial life spirals out of control, the rest of your life can't be far behind. As your debt piles up, so too does the stress of being unable to pay your bills. As a result, your relationships suffer, your work suffers, and anxiety and depression can grow, affecting all areas of your life. The good news is, regaining control of your finances – and the rest of your life – really is possible and, all it takes is a phone call to begin.
Coach Melissa and her Team will help you get out of debt fast
Why should you choose Coach Melissa and her Finance Coaching Team? We offer a common-sense approach to personal finance and debt-reduction. This is not debt consolidation. This is debt elimination. The concepts we teach are not new, and they don't contain complicated formulas. Instead, we offer the practical tools you need to find financial peace, as well as the support to get you there.
Financial balance and life balance go hand-in-hand
It is easy to wander into debt. It takes great determination and support to make a plan to get out of debt and put it in motion. That is why partnering with us is so important.
We will show you…
where and why you spend your money
how to spend less and begin saving
how to prioritize your expenses
how to decide between what you want and what you need
how to stop impulse buying
how to eliminate needless expenses
how to enjoy living within your means
how to budget finances
If you are looking for a finance coaching partner who will help you get out of debt fast, and bring balance to both your financial and personal lives, please get in touch with Coach Melissa Cappleman or Jeff Lightner today.